You are here

Contact
Contact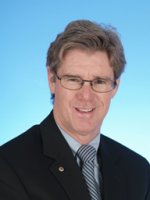 Duncan C. Robinson
Financial Security Advisor
Investment Representative
For me, assisting individuals, families and even corporate clients with their financial security planning isn't just my profession – it's deeply personal.
I was moved to join the financial services industry and help others plan for the future and guard against the unexpected following the untimely, tragic loss of a person extremely close to me. I understand the overwhelming personal and financial ramifications that such upheaval brings.
Risk management, education and retirement planning, life insurance and estate preservation are all vital components of a financial security plan that can help you achieve your goal to protect, your family members and loved ones, business partners and other people important to you at all stages of life.
As a member of The Financial Advisors Association of Canada (Advocis), I strive to provide my clients with the highest level of professional service and advice. When specialized expertise in a specific area is required, through Freedom 55 Financial, I have access to a team of experts. As part of my ongoing commitment to providing the best possible financial security advice and service, I am completing the requirements to earn my Certified Financial Planner (CFP) designation.
I believe everyone has unique dreams, needs and goals. My clients describe me as someone who is attentive, dedicated, discreet and motivated – a professional who takes time to help them plan for today and tomorrow, helps them achieve their objectives and live better lives.
I look forward to meeting with you.
Address
Suite 400, 8661, 201 Street
Langley, British Columbia
V2Y 0G9 CA